Ambulance
The New Richland Community Ambulance is a Volunteer Service that has 10-15 trained EMT's and First Responders that respond to emergency medical service calls in the New Richland area.
The Ambulance crew meets the first Sunday of every month at 5:00 pm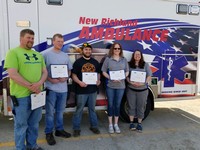 Crew Members Recieve a "Save award Cert."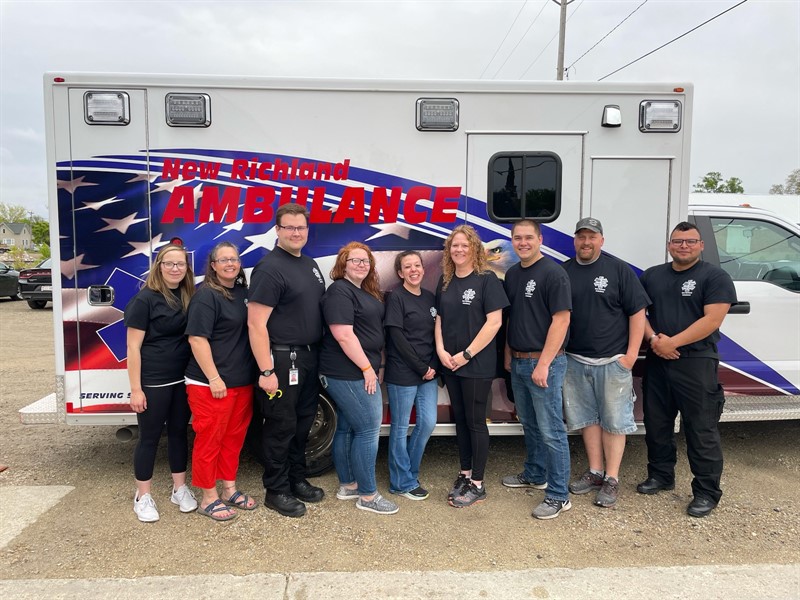 EMS Week Open house 2021
If you are interested in joining please send us an email to [email protected] or fill out an application in the City Jobs section or by calling (507)465-3514 and someone will get in touch with you as soon as possible.