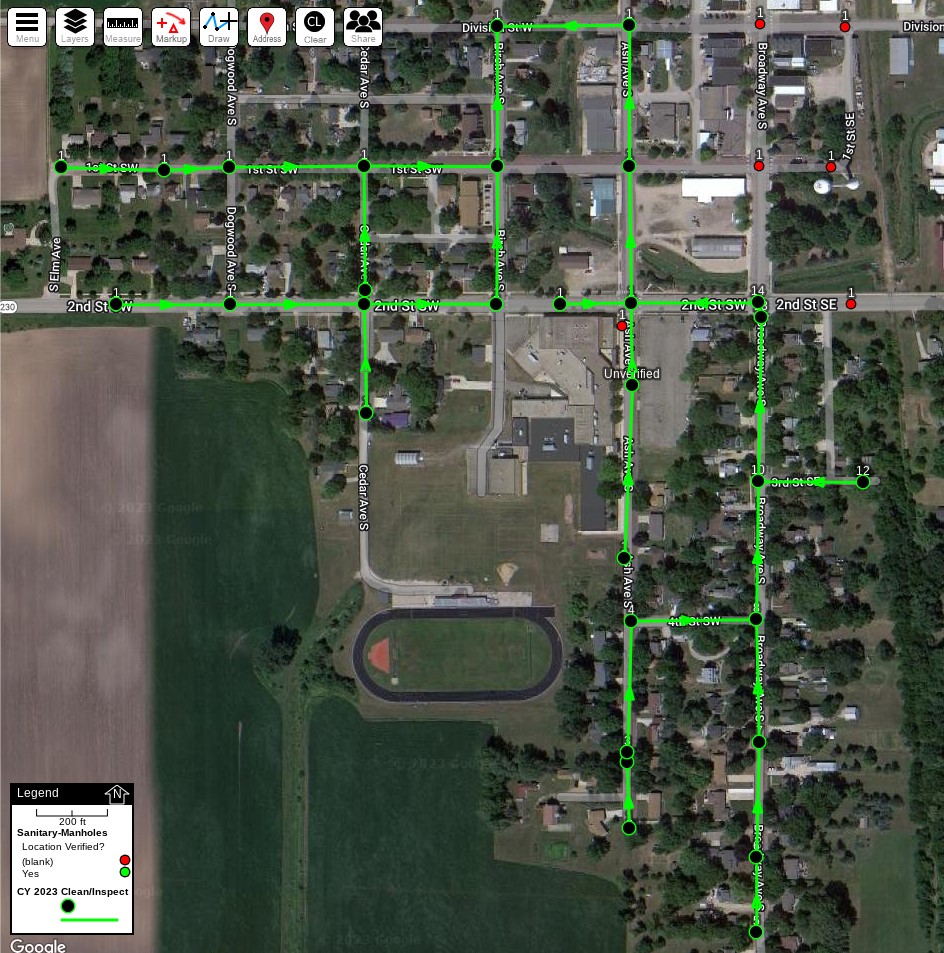 The City of New Richland will be cleaning and televising the sanitary sewer system in the SE and SW part of town on Tuesday 11/21 and Wednesday 11/22.
Notice of Sanitary Sewer
Cleaning & Televising Program
Empire Pipe Services was hired by the City of New Richland to clean and televise public sanitary sewer lines in your neighborhood. This project allows the Public Works Department to view the condition of the sewer line and schedule any necessary repairs. We apologize in advance for any inconvenience you may experience.
During the cleaning process high pressure water jets are used to clean the public sanitary sewer lines. If the plumbing in your home has been vented properly you should not experience any air pockets coming through your plumbing system. If the plumbing in your home has not been vented properly the air pockets may have the ability to discharge the water from your toilets and drains. Please keep your toilets flushed and the lids down to minimize any inconveniences a discharge may cause. These types of discharges seldom occur but we want you to be aware of the potential.
In some instances the cleaning process can create a vacuum and pull the water from the drain traps in your plumbing fixtures allowing a sewer smell to develop. Should this occur please run water through your plumbing fixtures and this will fill the traps with water thus eliminating any future odors.
If an issue develops you may contact the city office